This year, Prezi co-founder and originator of the Budapest School Péter Halácsy will also join the ambassadors of the Dancing on the Square project. In April, he already become more closely acquainted with some of the dancers in Salgótarján. Here are a few of his insights:
"I used to always attend BFO concerts with my grandmother… I don't know for how many years. During the intermissions, she would tell me about her life. I learned from her that being mindful of others is not too complicated. You just need to do it. Just like the BFO does it: with joy, by creating, together.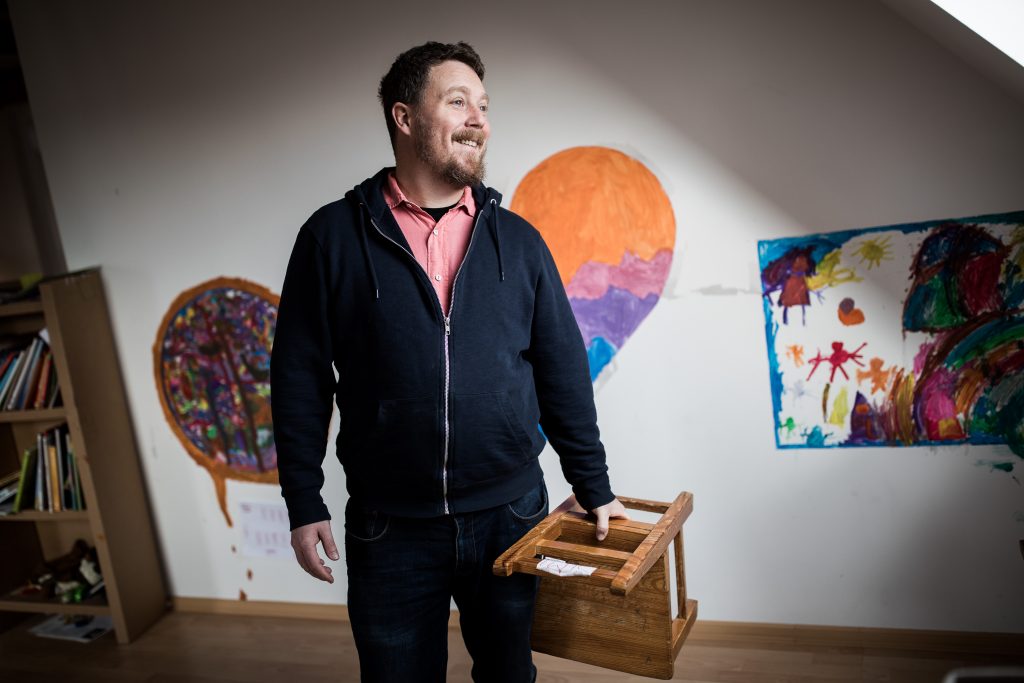 What is the Budapest School?
"We would like to provide education that helps children acquire the mind-set and skills necessary to lead a happy life naturally.
Though happiness is closely related to personal success, no one knows what the future holds and what will constitute success in, say, 2040. What we do know already is that critical thinking, creativity and taking an interest in the world are qualities that help overcome future challenges, even in a competitive environment. We believe that schools should aim to develop these qualities.
That is why we have decided to create a school system in which these qualities, along with teamwork and a challenge-seeking approach, play a central role."
(Photo credit: Ákos Stiller)