We met in Apátfalva on April 13, and finally had the chance to meet two of our junior ambassadors in person: Sándor Sinoros-Szabó and Domonkos Mátó Here too, there was plenty of song, dance and games.
"The first time it was exciting and interesting to perform at the Dancing on the Square concert; my legs were shaking a little bit, because there were so many people watching us dance. The second time it wasn't so scary, and then I was a bit more relaxed and got into it more. Now I can't wait for June, but for now, the main thing is to do my best at the rehearsals", said Domonkos. Sanyi chimed in: "Anyone who isn't at the Dancing on the Square concert is missing out on an amazing experience. Not everyone gets the chance to have a world-famous orchestra play for them. They're really good, it's great to be able to hear them live. It also doesn't happen every day that several thousand people are watching you on Heroes' Square, and they show it on TV too."
And of course, what matters the most: "it's just so much fun!"
One of the Festival Orchestra's generous supporters, Ágnes Németvölgyi sent the Dancing on the Square children some of her legendary "piano keys" cake. As usual, it was delicious!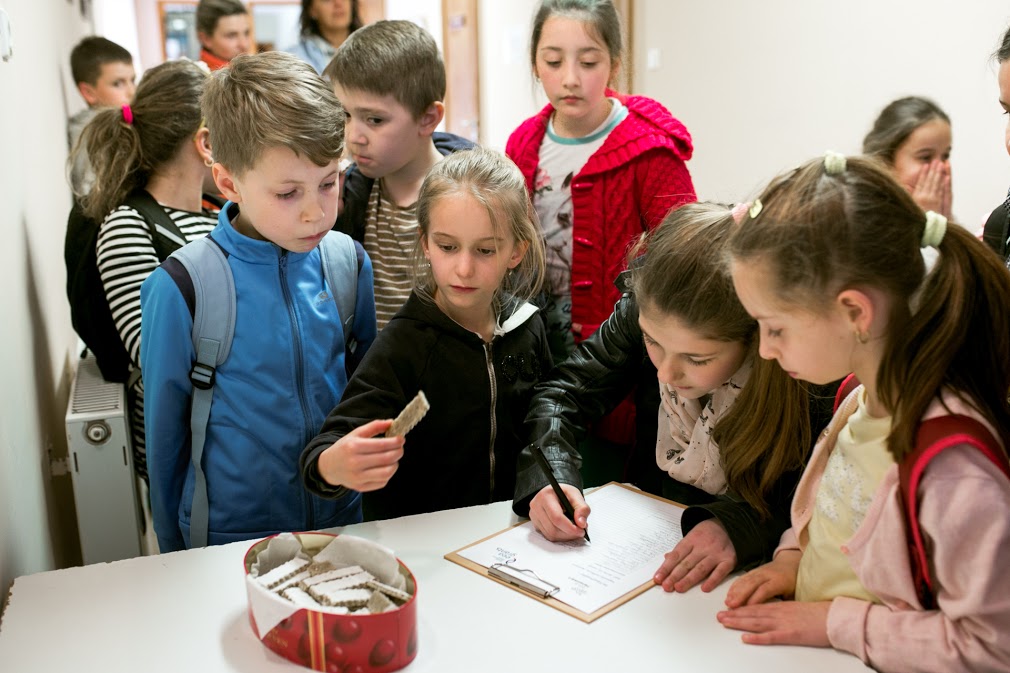 Time for some ball games! Rita Galambos had all the children moving in minutes.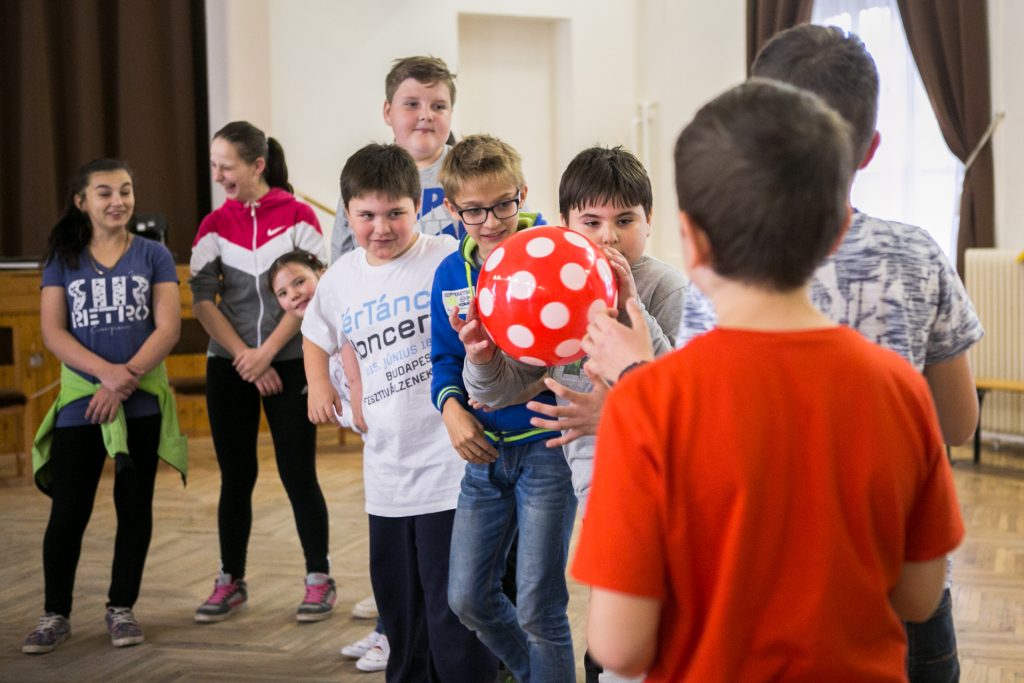 Let the dancing begin!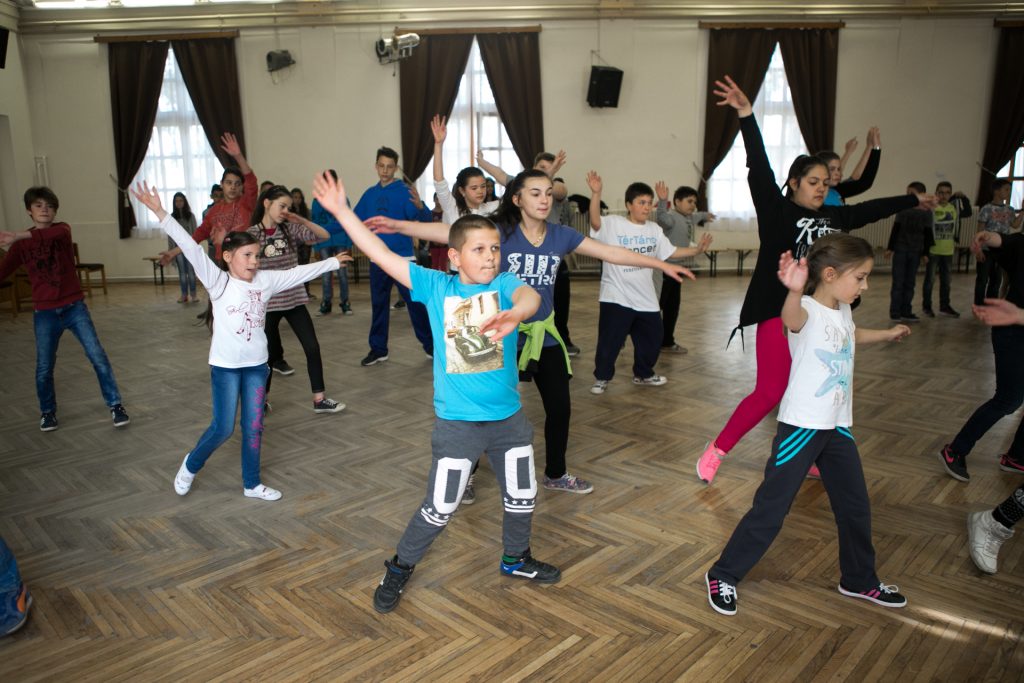 Position!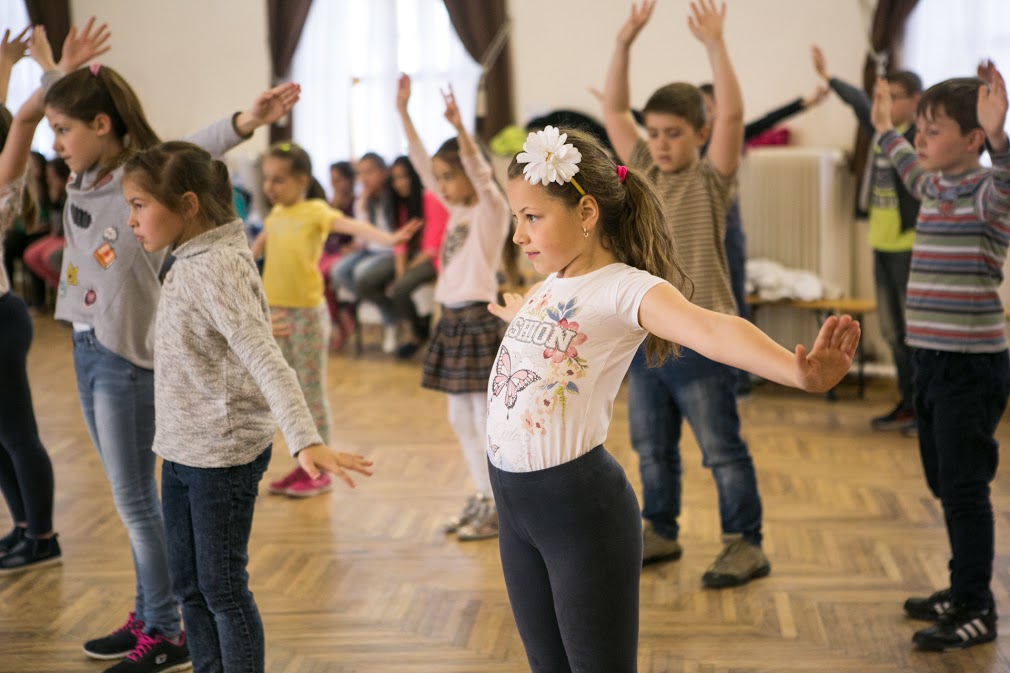 The joys of music.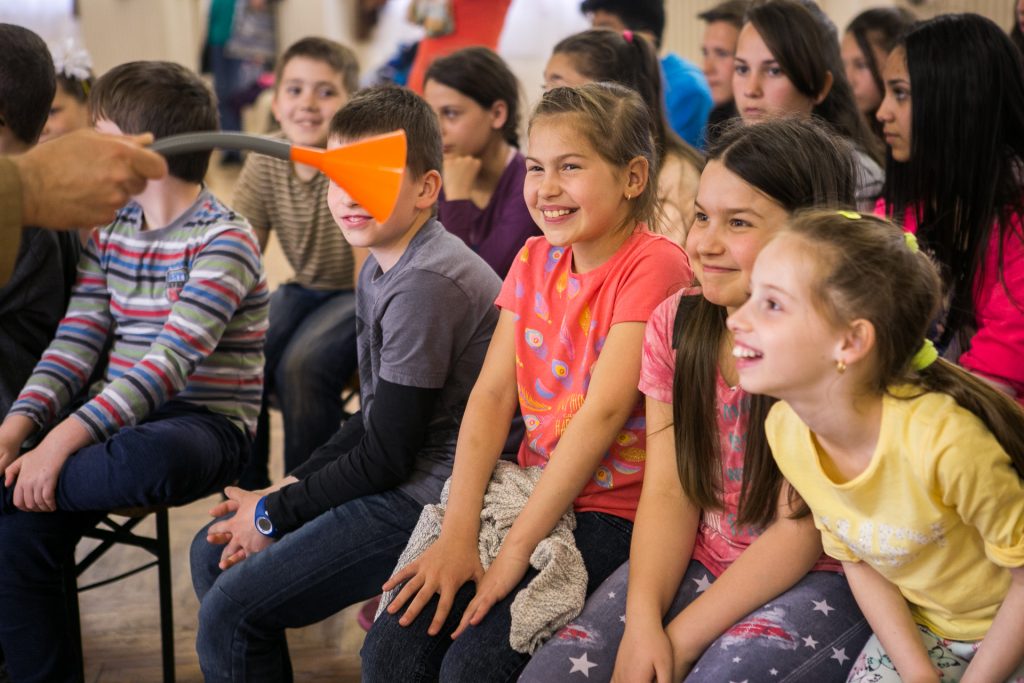 The Igazgyöngy Foundation's small delegation was a great team 🙂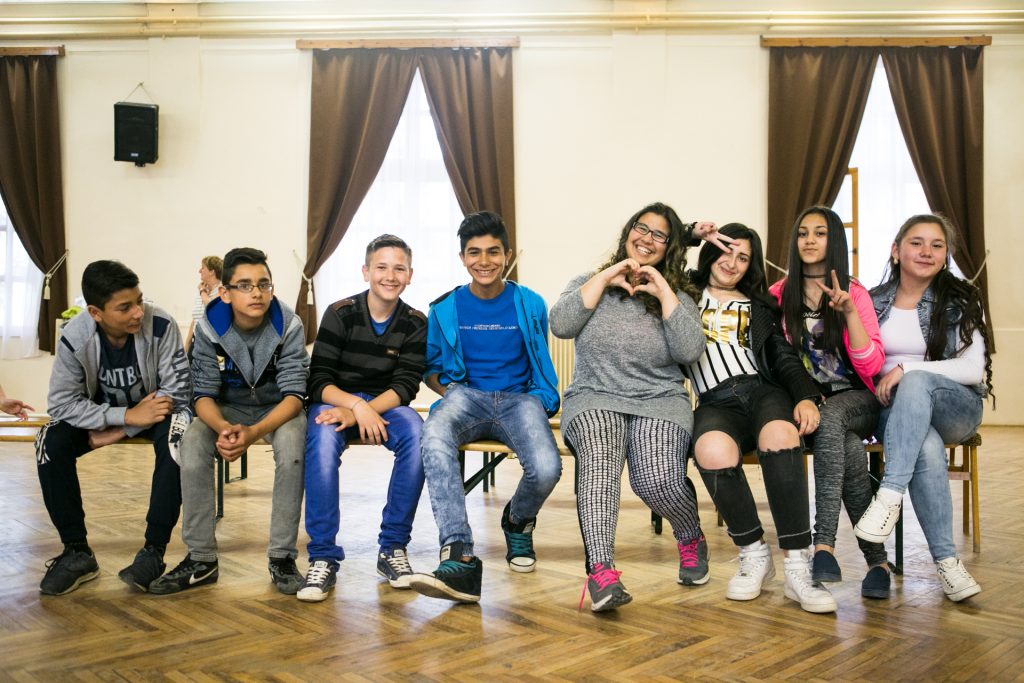 It's important to get closer to each other.
Focus, focus, focus! 🙂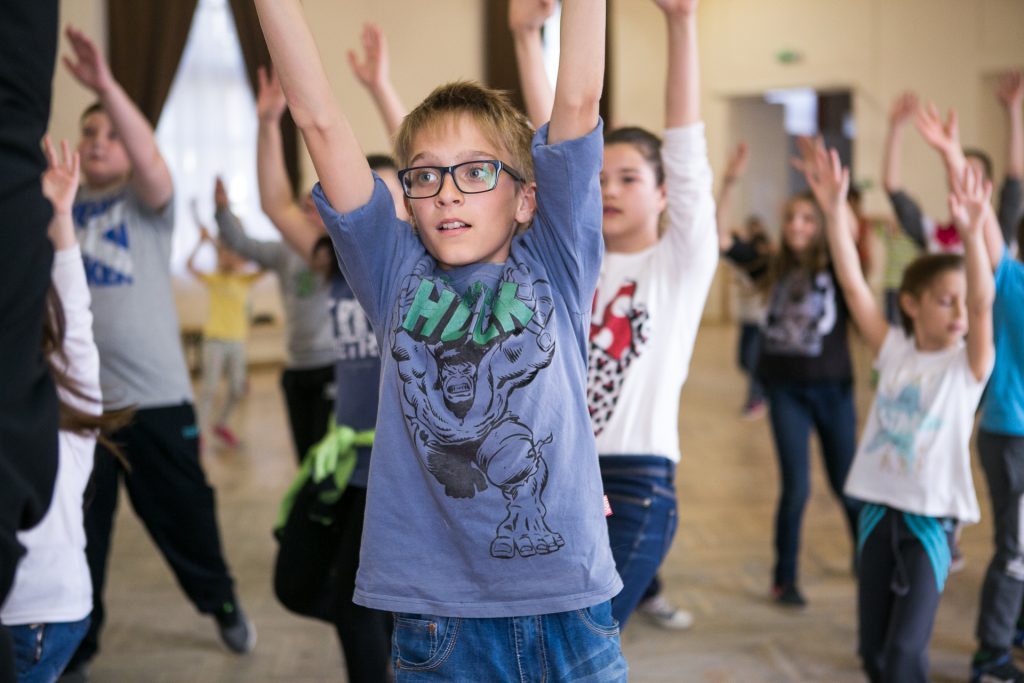 Jump!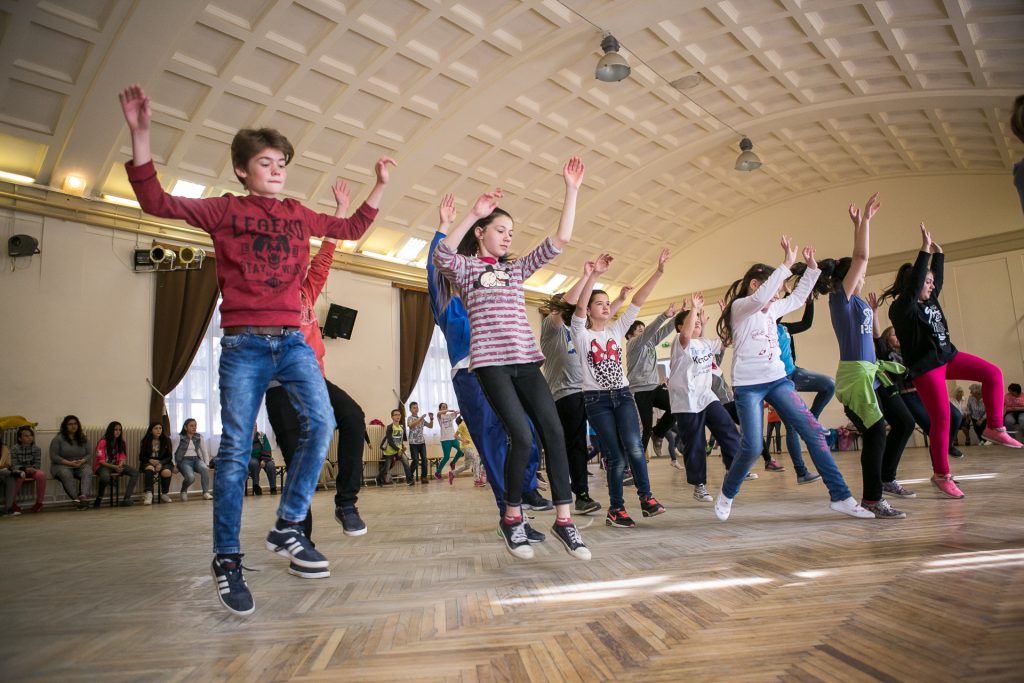 Photos: Fanni M. Benkő